AMH Annual Report 2010/2011 Published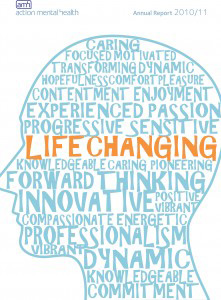 Our Annual Report for 2010/2011  is hot off the press and can be downloaded here.
"It has been a challenging year, with reductions in public spending and uncertainty over the future of the health sector, but AMH clients and staff have responded to challenges posed by these wider problems remarkably, taking them in their stride in a calm and professional way".  David Babington CEO
If you would like a copy of the report please e-mail Carol Chesney.