AMH everyBODY – working positively to help clients #BeSeenBeHeard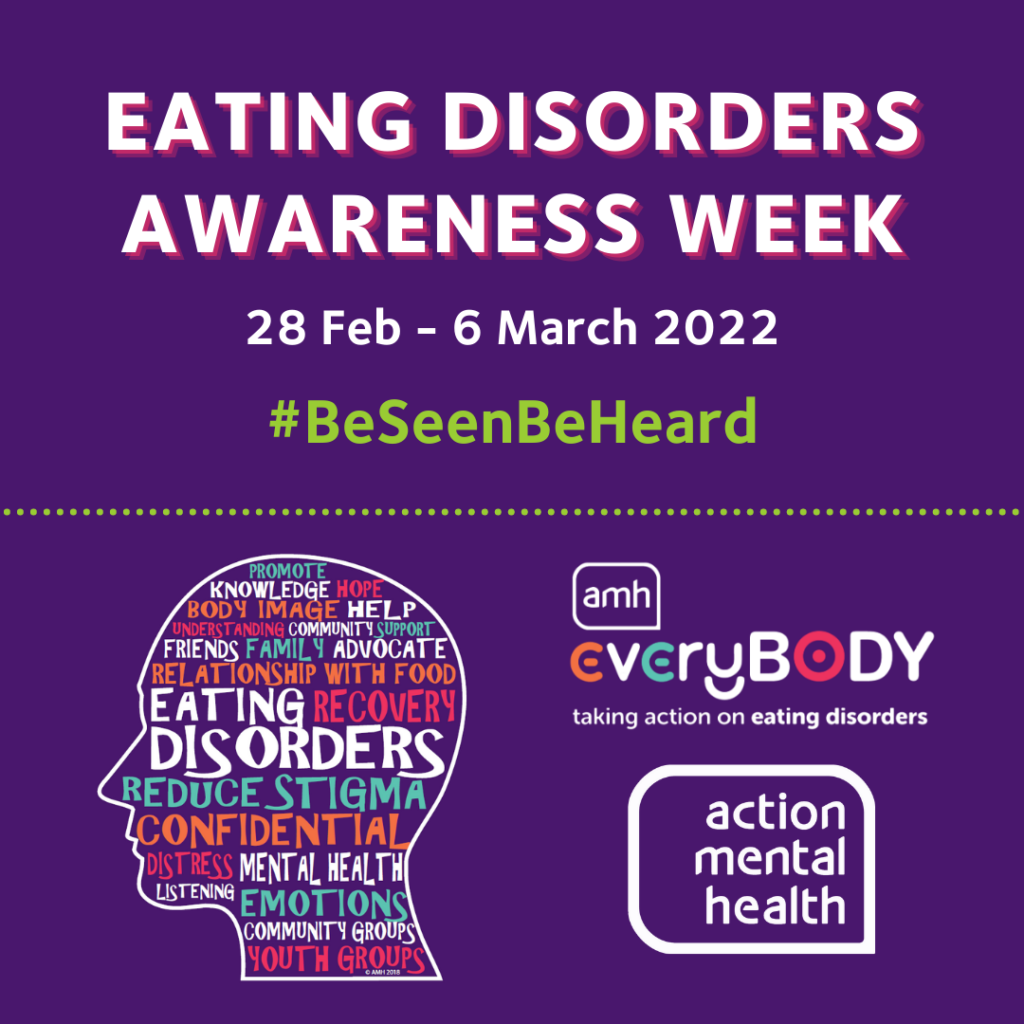 This week it is Eating Disorder Awareness Week – when attention is turned on the difficult relationship that one in 50 people in the UK have with the substance on which life depends – food.
Led by BEAT, a national charity which supports people living with eating disorders, this year's campaign turns the spotlight on the minimal specialist training that doctors receive to deal adequately with the complexity of eating disorders.
Action Mental Health's specialist eating disorder service within the Southern Health and Social Care Trust area, AMH everyBODY, wholeheartedly supports this year's focus. And in response, AMH everyBODY works to enhance knowledge and skills – by delivering eating disorder awareness training, specifically for health care staff. Additionally, AMH everyBODY worked in partnership with the Public Health Agency to advise on content for Mental Health First Aid
On the back of this year's global campaign, AMH everyBODY is also looking inward, aiming to also steer attention to its clients' voices – and their own personal experiences.
Keen to be seen for individuality and not merely be defined by their eating disorders AMH everyBODY clients have been turning literary to express themselves and help make sense of their world around them and their own particularly difficulties.
This week Action Mental Health will bring you wonderful examples of AMH everyBODY clients' creativity, news of its vital work in schools and colleges, helpful insight from carers, tips on coping with eating disorders and with body image, plus much more.