AMH Meets Oscar!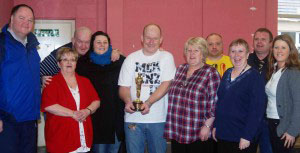 AMH welcomes "Academy Award Winner" Oorlagh George
The clients and staff in AMH New Horizons had "two" very important visitors this week.  Academy Award winner, Oorlagh George popped in to our Downpatrick unit in Ballydugan Road to show everyone her Oscar and chat about the Awards Ceremony, The Shore and future projects.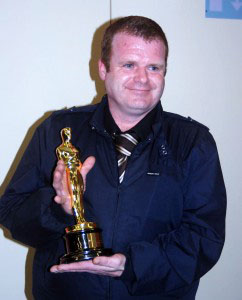 Oorlagh recently won an Academy Award in the category Short Film (Live Action) for The Shore.  Oorlagh, raised money for the film and acted as its producer. The film was directed and written by Oorlagh's father, Terry George, who had previously been nominated for his screenplays for Hotel Rwanda and In the Name of the Father.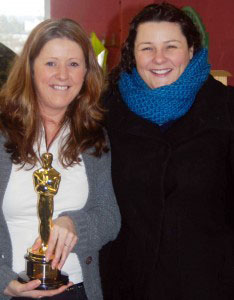 The Shore was filmed at Terry George's family cottage at Coney Island near Ardglass.  It stars major Northern Ireland actors, including Ciaran Hinds, Maggie Cronin and Conleth Hill.
The Shore is about a man who immigrated to America 25 years ago to escape the Troubles and is now bringing his daughter back to meet his childhood friends, while harbouring a dark secret.