AMH Promote Celebrate!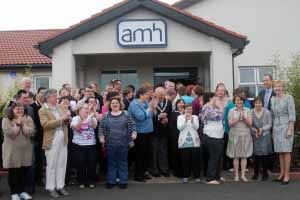 Lady Sylvia Hermon MP, was the special guest at AMH Promote's annual award ceremony. Each year this event recognises and celebrates the hard work of both clients and staff.
AMH Promote is a training centre in Conlig, Bangor which teaches adults with learning disability to be more independent and to train for job placements in the community.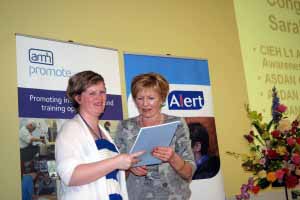 With an audience of special guests including North Mayor Cllr James McKerrow and parents and carers; certificates were presented to those who successfully completed courses in a variety of subjects including Confidence Building, Boundaries, Independent Travel, Numeracy & Literacy, Meal Preparation, and Current Affairs. A number of clients also talked about their work placements in local businesses, and their ambitions for the future.
You'll find all the photos on our facebook page :