AMH Promote's New Polytunnel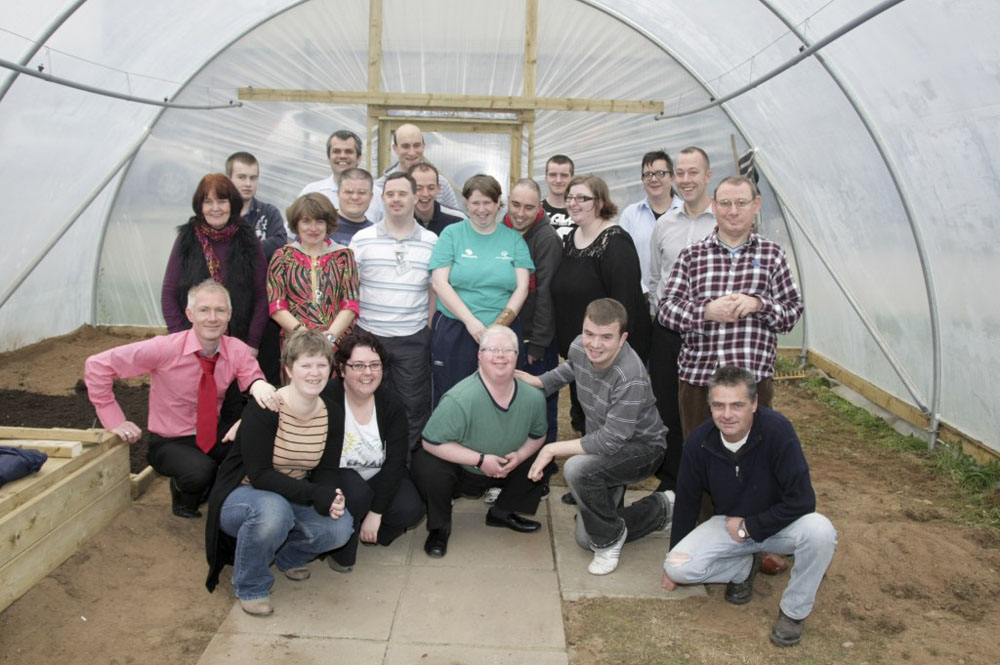 AMH Promote's new polytunnel is open for business!
The Polytunnel has been put up in the Promote garden in Conlig, Bangor.  AMH Promote is a training centre which delivers training to adults with learning disabilities.
Funding for the Polytunnel was gratefully recieved from Marks and Spencer, Bloomfield Centre, Bangor.  The Conservation Volunteers were responsible for kitting out the inside of the tunnel including providing benches and growing containers at the appropriate height for wheelchair users.
The new poly tunnel will enable clients to gain experience in horticulture.  They will be growing their own fruit and vegetables for use in the Promote kitchen by those undertaking catering qualifications.
We'd like to thank all those who have made this possible.