AMH Works' Burnout and Rest Programme helps combat stress at work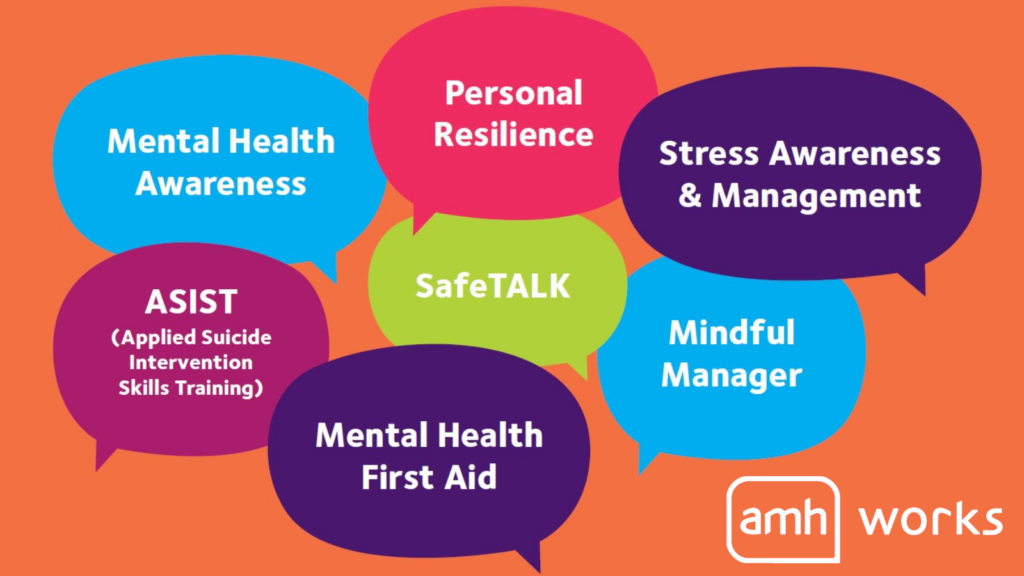 International stress awareness week commences today, marking an opportune time for people to take a step back to reflect on the sources of stress in their lives. From November 1st to 5th this year's focus falls on stress management, especially at work and in light of the increase in mental health issues as a result of the Covid-19 pandemic.
Recent studies have shown that 74% of people are reportedly unable to cope with the levels of stress in their lives, making stress management more important now than ever. The psychological effects of stress result in 61% feeling anxious, and a worrying 32% end up shouldering thoughts of suicide.
Among the most common causes of stress among people of working age is the pressure to succeed. Some 60% of young adults labour under this type of stress, while a sizeable 26% of all adults feel stress by work in general. With such staggering statistics in mind, International Stress Awareness Week is a vital event for us all to recognise, particularly in the workplace where burnout is common.
According to the Health and Safety Executive's latest findings (2018/19) on stress in the workplace, an estimated 16,000 people in Northern Ireland's workplaces suffered from stress, anxiety or depression caused or made worse by work. During the same period, it is believed some 373,000 working days were lost to the local economy though associated staff absences.
That's where Action Mental Health's specialist service, AMH Works, can step in to help. AMH Works provides quality mental health training programmes for employers to support healthy, resilient workplaces, with a major focus on helping employees manage stress. AMH Works also develops the skills and learning required to effectively manage employee mental well-being in the workplace and delivers mental health training and consultancy services to some of the Top 100 companies in Northern Ireland and the UK including Tesco, Sainsbury's, Allstate NI and Schrader Electronics.
AMH Works has just launched its new Burnout and Rest Programme to combat this far-reaching issue. Throughout the Coronavirus pandemic AMH Works have continued to deliver tailored emotional well-being programmes for employees. During this time the employers AMH Works deals with have noted growing concern regarding the potential for their employees to be impacted by burnout, as the 'new normal' becomes a reality. This was confirmed in a recent survey of employees conducted by Mental Health UK, which reported that burnout had increased by 24% in 2020.
The World Health Organisation describes burnout as a psychological syndrome occurring from prolonged chronic workplace stress that has not been successfully managed.
Everyone can experience stress or feel overwhelmed at times, burnout mainly strikes people who are highly committed to their work: you can only "burn out" if you have been "alight" in the first place.
An antidote for burnout is rest. It is possible to prevent burnout and the associated health implications by ensuring your staff, and you, prioritise well-being and recognise the importance of rest through the techniques and activities promoted during this programme
The Burnout and Rest Programme covers:
Understanding burnout, and the importance of rest
Understanding the stages of burnout and how to take action
Understanding what we mean by rest and how to implement it in your daily life
Practice relaxation skills during the session
How to access relevant sources of support
The Burnout and Rest programme sessions can be delivered face to face or online.
For more information about all that AMH Works has to offer Northern Ireland's employers and employees, contact Rachael Power [email protected] for information on pricing and availability. For more tips on coping with stress in the workplace plus a host of other mental health issues and news, visit www.amh.org.uk