Carers Week 8-14 June 2020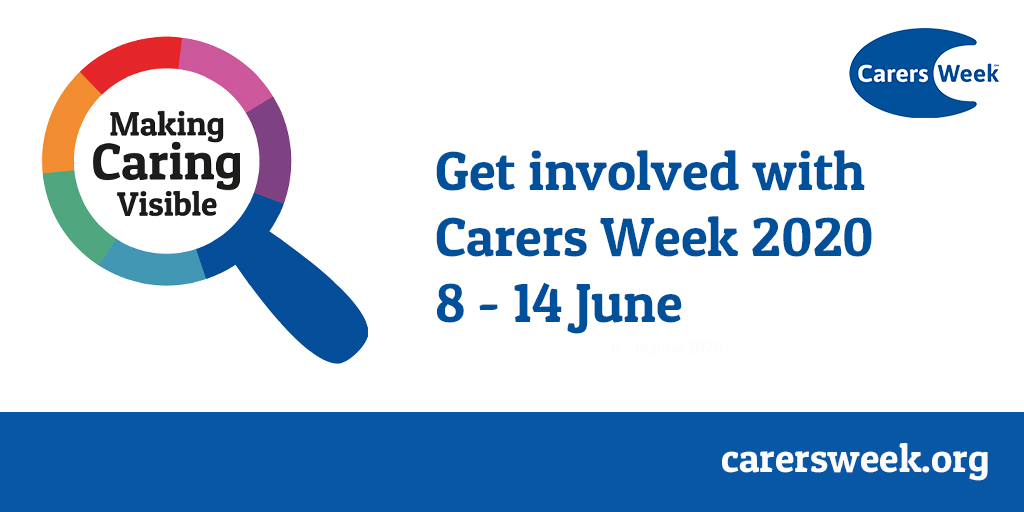 Carers Week is an annual campaign to raise awareness of caring, highlight the challenges unpaid carers face and recognise the contribution they make to families and communities throughout the UK. It also helps people who don't think of themselves as having caring responsibilities to identify as carers and access much-needed support.
This year, people across the country are continuing to face new challenges as a result of the coronavirus outbreak. Many people are taking on more caring responsibilities for their relatives and friends who are disabled, ill or older and who need support.
They need to be recognised for the difficulties they are experiencing, respected for all they are doing, and provided with information, support and understanding.
So during Carers Week, we're coming together to help Make Caring Visible. https://www.carersweek.org/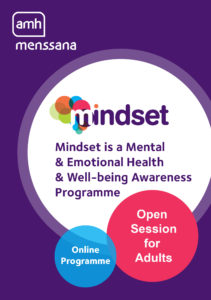 During Carer's Week AMH Menssana will be delivering 'open' Mindset sessions aimed at adults (18yrs+) within youth & community settings across the Northern, Western, Belfast and South Eastern Trust areas. Find out more and register on Eventbrite https://bit.ly/3eAx9Nw
Mindset is funded by the Public Health Agency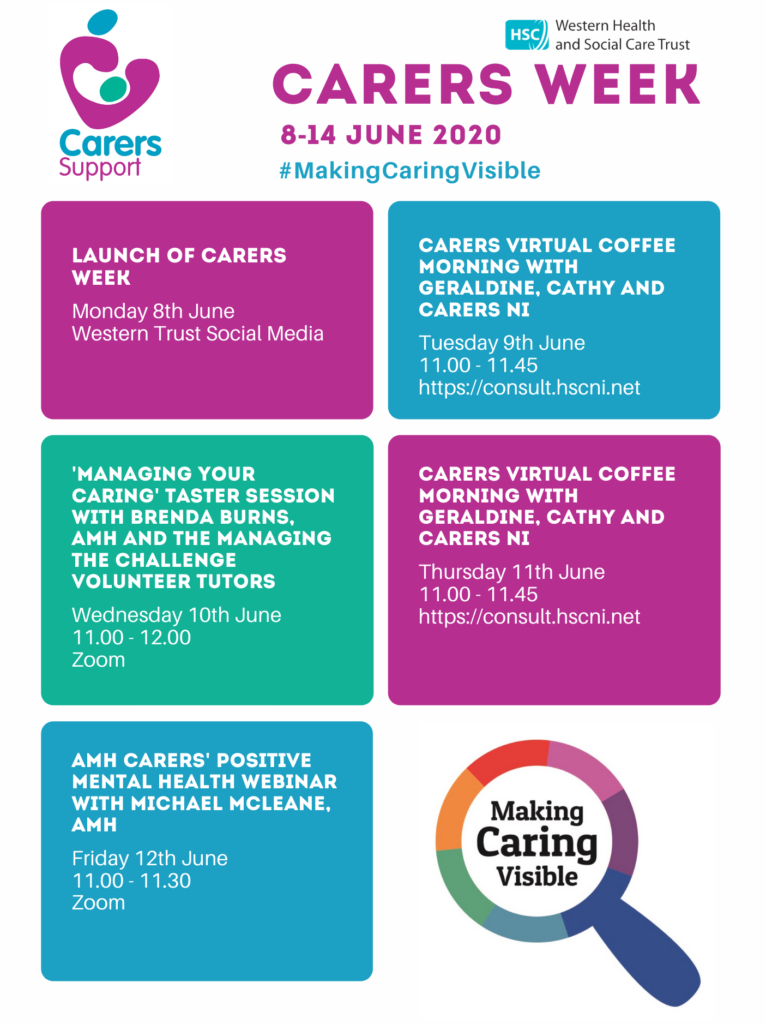 AMH MensSana's Michael McLeane will be hosting a webinar as part of the Western Health & Social Care Trust's Carer's Week activities.
Carers must register for these events in advance. Once registered a link and password/pin will be emailed to access the online event.
Please email: [email protected]
Or call 028 6634 4163 or 028 7135 5023

AMH New Horizons Foyle is promoting the Western Trust Carers events to clients with daily text alerts all next week via sinch.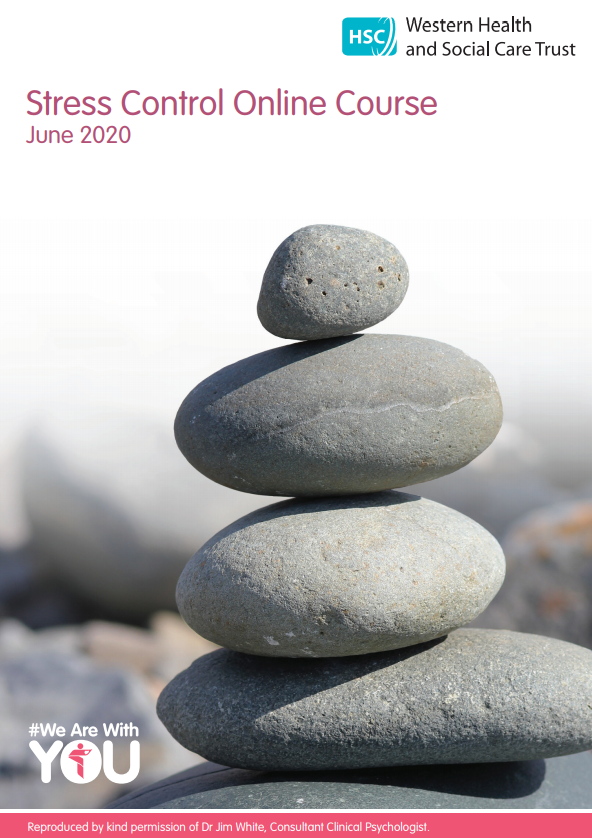 In addition AMH Foyle are encouraging carers to register for AMH Foyle's virtual mental health support via our website (ref. #OK02B0k).
AMH Foyle have made a pledge to offer virtual support for carers in Derry-Londonderry. Information will be available on the following websites : Carers NI and Western Health Trust.
In addition our AMH Employment Officer will be hosting a morning with clients informing them about an opportunity to be a carer rep.
The Royal College of Psychiatrists is seeking 1 carer representative to join the RCPsych in Northern Ireland Devolved Council as Workers. The successful applicant will have recent lived experience of caring for someone with mental illness. The Carer Representative will be an integral member of the committee working with the chair and vice chair, to engage the wider membership and partner organisations in advocating for the Devolved Council patient group. Find out more here.