Eating Disorder – Hope & Recovery Information Evening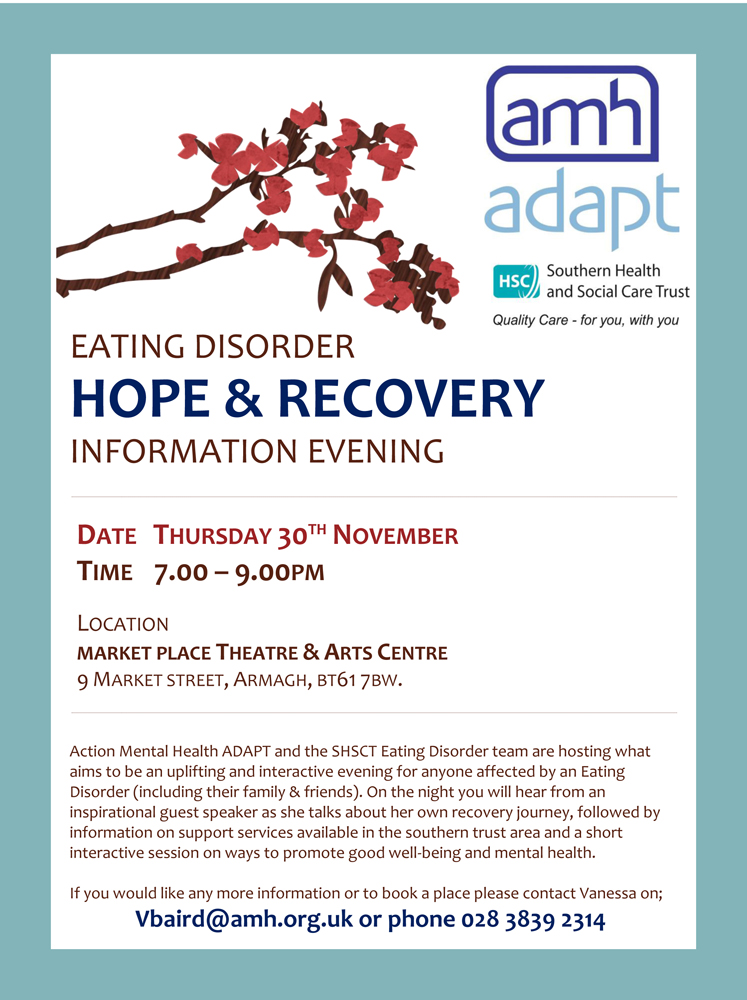 AMH Adapt aims to promote and increase knowledge, and provide greater understanding and awareness of Eating Disorders in our community. 
We are delighted to be hosting, with the Southern Health Social Care Trust's Eating Disorder team, what aims to be an uplifting and interactive evening for anyone affected by an Eating Disorder (including their family & friends).
Taking place on 30th November from 7pm – 9pm in the Market Place Theatre & Arts Centre in Armagh, you will hear from an inspirational guest speaker as she talks about her own recovery journey, followed by information on support services available in the Southern Trust Area, and a short interactive session on ways to promote good well-being and mental health.
If you would like any more information or to book a place please contact Vanessa – [email protected] or 028 3839 2314.