#Fundraising Friday continues to shine a light on AMH's amazing supporters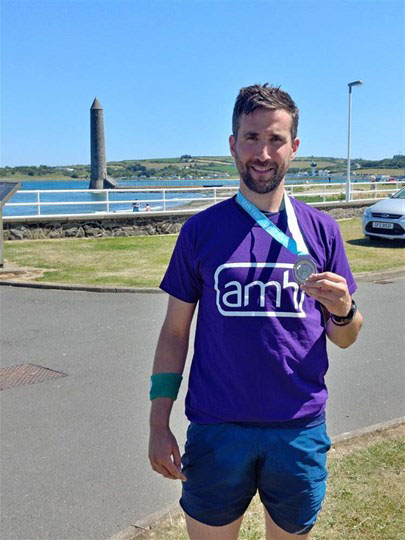 #FundraisingFriday this week is testament to another amazing show of courage and generosity from supporters of Action Mental Health.
Mother and daughter team, Ann and Joanne Galway, literally threw themselves into fundraising – by throwing themselves out of a plane to raise a whopping £1682 through a sponsored skydive.
The hair-raising effort had poignant significance for the pair, as they took part in the 10,000 feet tandem skydive in memory of Joanne's father who died in 2013.
Meanwhile, a Northern Ireland man living in Scotland has been back home to run the Antrim Coast Marathon in aid of Action Mental Health. Aidan Mitchell raised £482.50 in a bid to help charities like AMH help raise awareness on men's mental health issues.
Aidan explained: "I work in healthcare in Scotland but I am from N.I. I have raised money before for men's mental health charities and it is still something I feel strongly about, especially in today's world of 'machoism', men still struggle to speak out about their issues, plus the high number of young male suicides.
"I am aware it is has been said to be a larger issue at home so that is why I choose AMH. I like how you work with other charities, raising awareness of mental health."
Aiden finished the race, which snaked its way through the beautiful coastline from Cushendall to Larne, in 4hrs 30 minutes.
Well done to you all for such amazing feats of endurance and bravado and thanks very much for choosing Action Mental Health as the beneficiary.