Gearing up for the Granite Challenge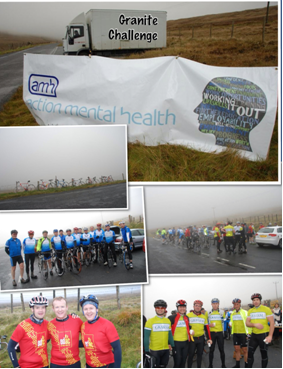 Now in our 50th anniversary year, many of AMH's keen cyclists are training for the Granite Challenge which will take place on Sunday 6th October 2013 at 10am – to kick off the week of World Mental Health Day.
This not-to-be-missed 55 mile, cycling sportive is supported by local cycling club, La Lanterne Rouge and Mourne Cycles.  The Granite Challenge starts at AMH's New Horizons unit in Downpatrick, cycling via Tyrella towards Dundrum, then along the coast road through the seaside town of Newcastle, towards Annalong.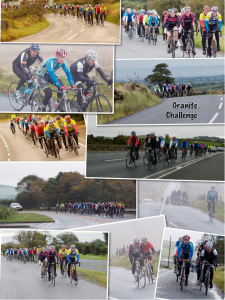 Then it's up into the Mourne Mountains, past Silent Valley. The climb up to Spelga will be rewarded at the top with tea and homemade traybakes. Then it's downhill towards home, through Bryansford, Maghera and Clough.
Final destination Downpatrick, where a bowl of homemade broth awaits you!
You can register now for the event. Minimum entrance fee is £15 which includes a goody bag from Mourne Cycles, Tea Stop at Spelga and Lunch.
Register securely on line: www.amh.org.uk/fundraising-events/amh-granite-challenge/
All proceeds will go to Action Mental Health to help our support services and outreach work across Northern Ireland.