Foyle Glass Fiddle at Fleadh Cheoil
The man at the helm of our Foyle New Horizons unit is Service Manager Mickie Harkin, pictured here earlier this year with the now-famous 'glass fiddle' piece of art, crafted by AMH's Billy Henderson.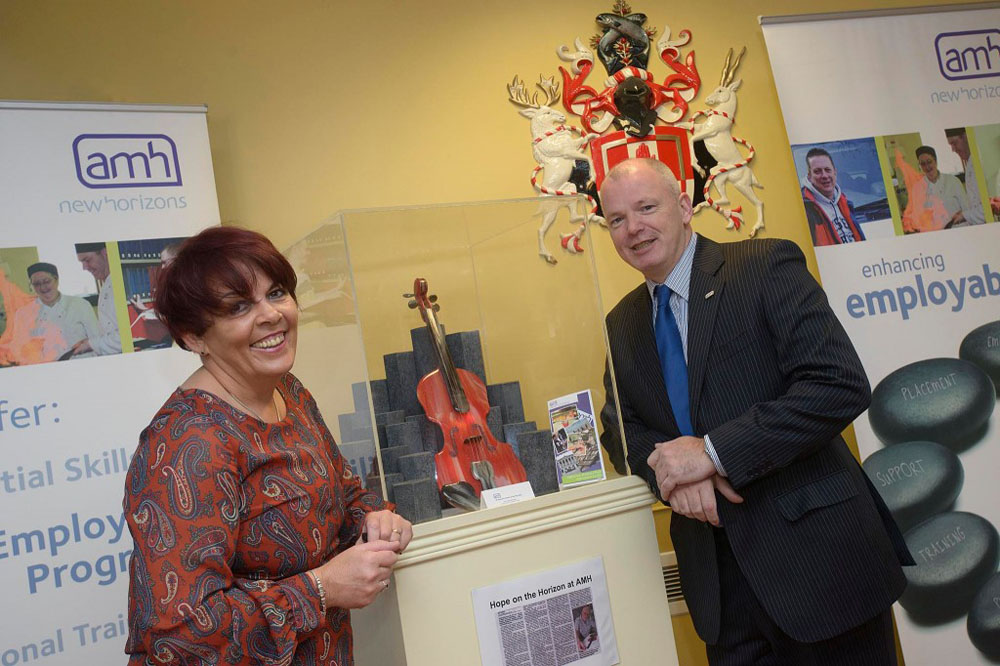 This one off piece has generated a lot of discussion around the topic of recovery and the work of AMH during its travels. The case and stones take the form of the Giants Causeway, with concealed backlighting, and were made by clients attending AMH New Horizons Foyle.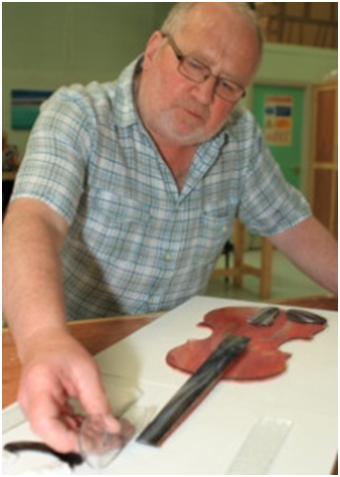 The fiddle has already travelled to the seat of government, having been part of the art exhibition at Parliament Buildings, Stormont to mark Mental Health Week in May.
The fiddle then travelled back to Derry for the City of Culture 2013 celebrations and will proudly welcome visitors to the city at the Fleadh Cheoil centre office during the week of the Fleadh Cheoil na hÉireann 2013 in August.
For 20 years now Action Mental Health (AMH) New Horizons has been helping clients recover from mental illness in the greater Derry area. The centre boosts personal development through vocational training, from crafts to IT, and the creation of career opportunities.
"Clients are referred to us through the community mental health team for various programmes. We're talking about people who have mental health issues ranging from stress, anxiety and depression to more serious conditions like bi-polar and schizophrenia.  Courses are run for up to 30 months and clients are then given employability options."
And the imaginative creations of the craft and wood occupation workshops are particularly popular with the public, as Mr Harkin explains:
"We sell the bespoke items we make here and often people come and commission work. That gives clients a great sense of personal worth and enhanced self esteem."
Whether it be finely crafted glass fiddles or made-to-order wishing wells or garden benches, customers can be sure of three things – that painstaking workmanship went into the crafting of the products; that the money raised goes back into running the essential service; and that the creation and sale of the items aided the personal development of the clients.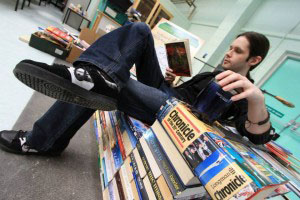 AMH New Horizons is a registered charity which helps people to overcome the effects of mental ill health and in many cases return to work.
It offers a range of recognised qualifications and provides training, personal development programmes and social and recreational activities.
For more information contact Mickie Harkin by email at [email protected] or by telephone on (028) 7137 3502
The Foyle unit is located at Unit 13 Springtown Industrial Estate, Springtown Road, Derry BT48 0LY