Gongs for the Promote Gang! And the award goes to…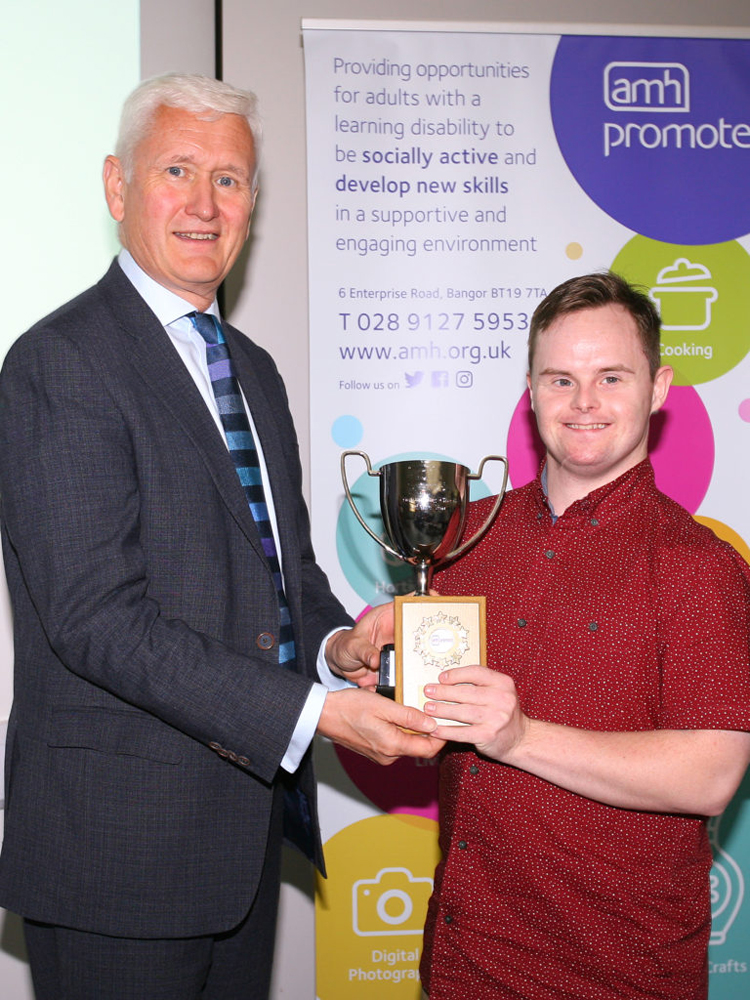 The silverware was being handed out this week at Action Mental Health's Promote Service, honouring clients who have worked tirelessly all year to complete a range of courses.
Clients who attend the Bangor-based service for adults with learning difficulties took hold of their official certificates of completion before celebrating their success with an indoor barbecue and disco.
The annual awards day also featured a clutch of special medals conferred on clients – voted for on the merits of their progression, positive attitude, good attendance, motivation and enthusiasm.
The Most Helpful medal went to Emma Savage, while crooner, Tommy Baird, received the Best Singer award. The Kindest client award was handed to Gordon Stewart, while the Most Hardworking client medal was earned by Alan Webster. But there was a hung jury when it came to the gong for the Most Creative Client, so this year it was shared among two deserving clients, Anika Johnston and Rebecca Hanna.
The day's events were then topped by the crowning of the Outstanding Client of the Year, Darren Woods, as voted by the whole Promote team.
The gang from Promote took the opportunity to show its gratitude to its loyal band of three volunteers with special gifts. The clients were even treated to an appearance by a Search and Rescue dog, during a visit to Promote's own dog-walking group.