I wanted to help someone else on my volunteering placement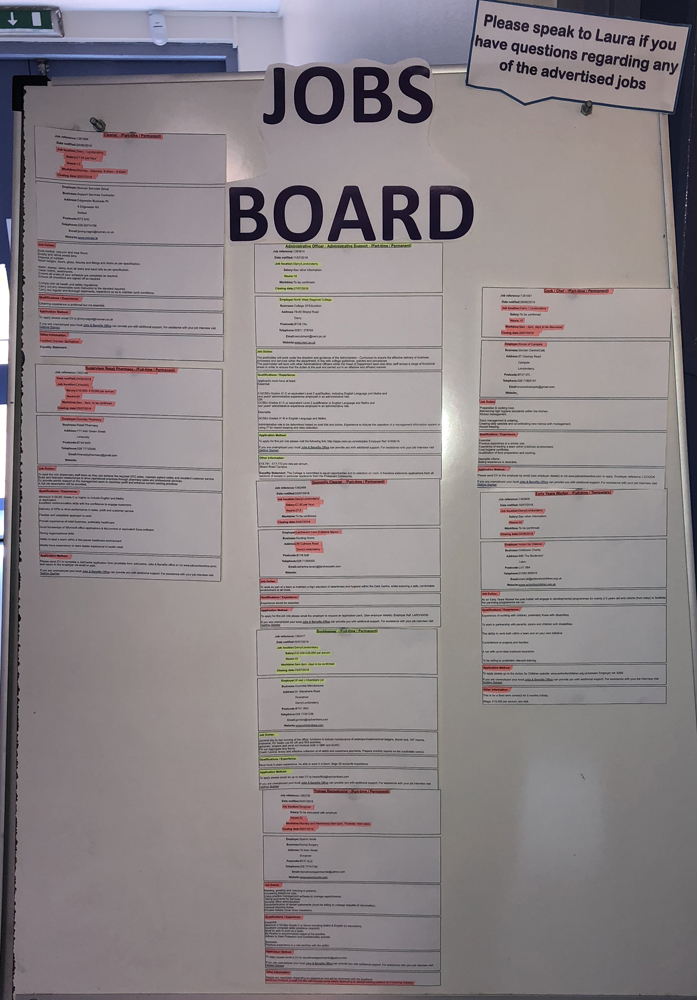 I heard about others volunteering and going on placement and I thought to myself that I would like to do something like that; something that would be rewarding and helpful to others in need. I had a chat with the Employment Officer here at New Horizons Foyle and she suggested several places where I could volunteer. When she mentioned the Foyle Foodbank it interested me.
The Employment Officer supported me to complete the application form and then came with me to visit the Foodbank. There, we met James, the manager of the Foodbank, for an initial meeting. We had a chat and were shown around the facility and I was told what was involved in the role of volunteering. We arranged days to suit me to volunteer – and just like that I start volunteering, every Friday.
During my afternoon volunteering I organise food packages for different people depending on on household size. When people come in, I receive the person's voucher and ensure they receive adequate amounts of food. I also make tea and coffee for anyone who comes in.
I find volunteering worthwhile and enjoyable, as well as being beneficial to my health. It is good to get out talking to people, helping people and doing something that is fulfilling. Laura, the Employment Officer has supported me by visiting me on placement and helping me to get settled. I would recommend anyone to consider volunteering, even just a chat with someone like Laura, to talk things through.
AMH New Horizons's Working It Out project is part funded through the Northern Ireland European Social Fund Programme 2014-2020, the Department for the Economy and the five NI Health & Social Care Trusts. To find out more please click here.