No Smoking Day in Ards!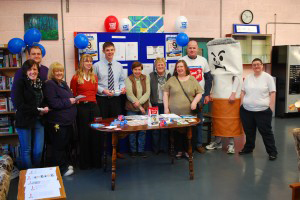 Today is National No Smoking Day which aims to help people quit the habit.  With the right NHS support, people are four times more likely to succeed. Today AMH New Horizons in Newtownards held an event to give advice and encouragement to those who were considering giving up!
The event was attended by Kenny Graham from Boots the Chemist who had lots of advice and tips and Mr Stubbs!  A number of clients are determined to give up smoking and we wish them luck!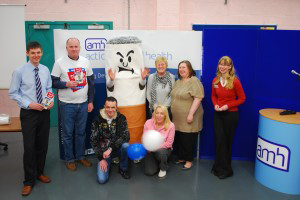 Facts and figures on smoking habits in Northern Ireland