Nurture yourself with nature for this year's Mental Health Awareness Week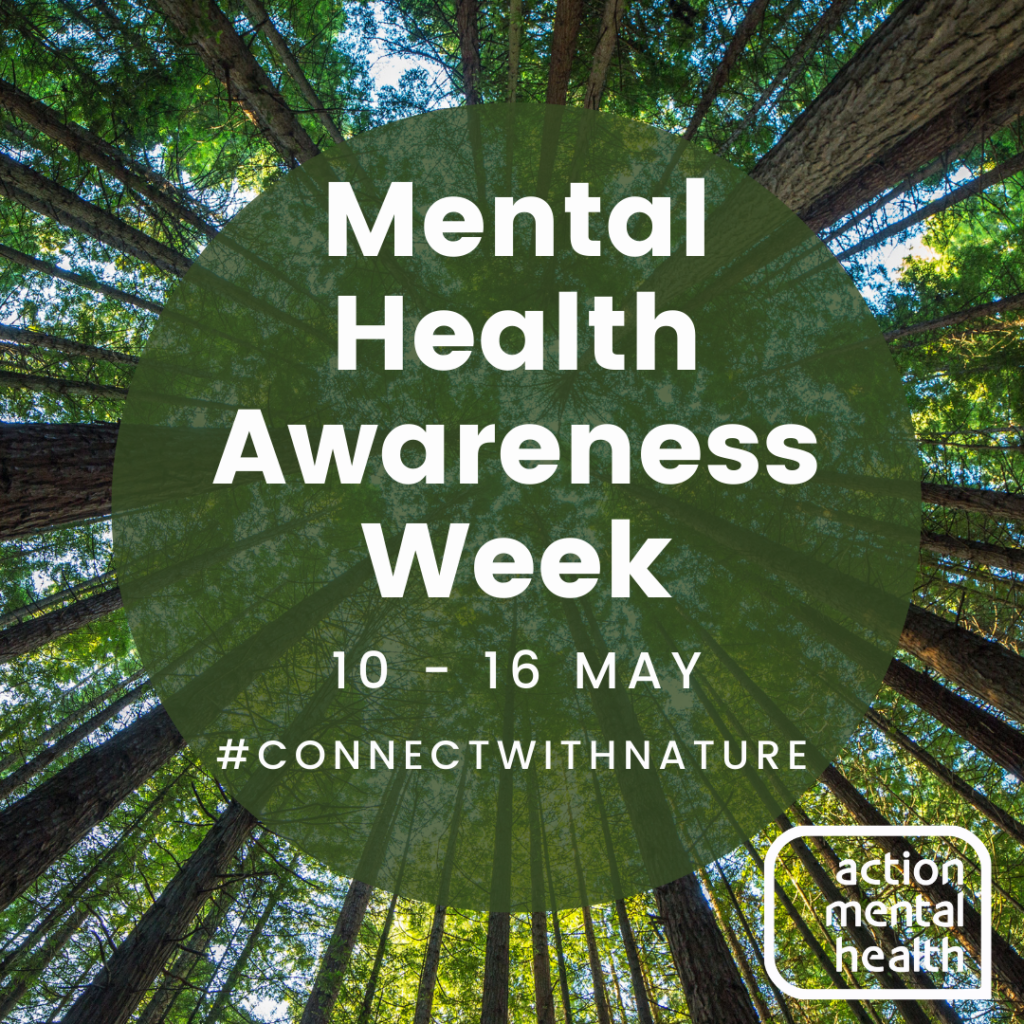 It's official, this year's theme for Mental Health Awareness Week is Connect with Nature: embracing it, getting out into it and nurturing your time while you enjoy all the sights, sounds and aromas that go with it!
The organisation behind this annual awareness campaign, The Mental Health Foundation, set the theme based on their research into the Coronavirus pandemic. This revealed that access to nature has been one of the mainstays favoured by many of us as a useful tool to help support our mental health during recent lockdowns.
Mental Health Foundation CEO, Mark Rowland said:
"Our role each year for Mental Health Awareness Week is to start a national conversation on the issues which affect our mental health and the changes needed to protect and support it. The evidence is clear that access to nature is crucial for our mental health and millions of people rediscovered that during lockdowns this year.  However, this was not the same for all of us. We want to explore why nature is so vital for our mental health and the barriers that currently exist to enjoying those benefits." 
So while green spaces – whether private or shared – have been a sanctuary during the pandemic, we also know in general, the importance and healing power of what is now referred to as the Natural Health Service.
Just being surrounded by nature, taking a walk or choosing to go al fresco at meal times, can all impact our well-being in a very positive way. Short, measured exposure to a little sunlight tops up vitamin D levels, getting active keeps us healthy, keeping social – albeit at a distance – keeps us connected, taking an interest in our surroundings and actually noticing wildlife, trees, shrubs and flowers, all give us the chance to learn a little more and to experience the natural healing power of nature.
Nature has scientifically proven benefits to our mental health. Not only does it enhance our emotional well-being, it also alleviates feelings of social isolation – an issue which has had a negative impact on so many during the lockdown.
And while nature provides fundamental support to human survival, immersion in nature also helps people suffering from mental health conditions like different forms of anxiety and depression, certain attention disorders and mood disorders.
Activities outdoors boosts the levels of chemicals in our bodies, called endorphins and serotonin. Induced by exercise like walking, these chemicals reduce pain and improve our mood. Whatever activity you choose, it improves self-perception and self-esteem, and even the quality of our sleep.
We live busy lives, lost in thought with our 'to do' lists, future expectations and past regrets. It can be very difficult to become really present in the here and now. Practice makes it easier. Here are a few suggestions to help you 'just be' in the moment:
Learn a little, as curiosity is a great distraction, so take photos, draw or write your experiences down.
Bring nature indoors – grow your own food or enjoy a potted plant.
Natural scents add to your senses; listen to the sounds of nature and feel grounded   as you touch the earth beneath you.
Walk, run or take an outdoor exercise class.
Relax in nature on your own or in a socially-distanced group.
Nature is your portal for calm, helping to reduce anxiety and stress-related symptoms and boosting the immune system. Connect with it in any way you can. Find out more about Mental Health Awareness Week, May 10-16 visit:
https://www.mentalhealth.org.uk/campaigns/mental-health-awareness-week

https://www.mentalhealth.org.uk/northern-ireland
#MentalHealthAwarenessWeek