Read All About It… Titanic Hotel Belfast Launches Partnership with Action Mental Health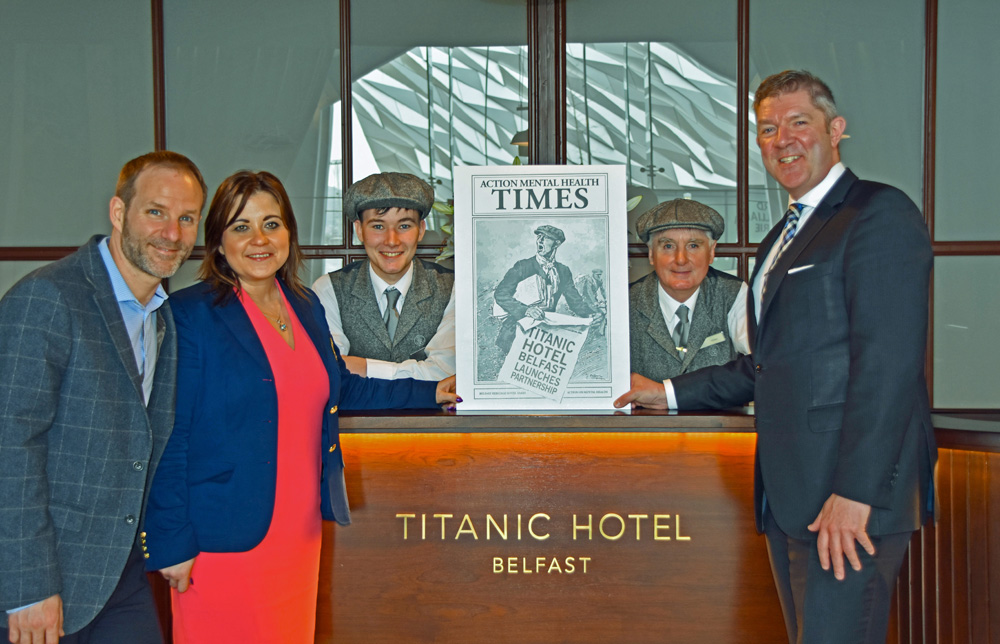 BELFAST'S newest hotel has announced that Action Mental Health will be its charity partner for 2018/19.  The local charity works to enhance the quality of life and the employability of people with mental ill-health across Northern Ireland as well promoting well-being and resilience to future generations.
In the UK, more than 10 million working days are lost to stress, depression, and anxiety every year, costing more than £10 billion a year to the economy. Work in hotels including shift-work, high level customer service and tight schedules can be a fast-moving and stressful environment.
Lydia Gourley, HR Manager Titanic Hotel Belfast said:
"Mental health is a cross cutting issue in Northern Ireland with one in five people here affected by mental ill-health.   When you consider the number of people working in hospitality and using hospitality services, hotels such as ours are in a unique position to impact people's lives for the better".
General Manager, Adrian McNally added,
"We know we have a responsibility to support and protect all the people who touch our business, whether that's our employees or our guests. We put people at the heart of everything we do and that's why we are supporting Action Mental Health to continue their vital work in our community."
Action Mental Health's Fundraising and Communications Manager, Jonny Smyth, said:
"'We are extremely pleased that Titanic Hotel Belfast has chosen to focus on and support mental health and well-being in the coming year and we are delighted to have the support of a business so immersed in our local heritage, adding such an exciting new chapter to the enduring and iconic Titanic story.  Our team at AMH will work closely with Titanic Hotel to host a number of fundraising activities and events to raise much needed funds and awareness, tackle stigma and promote positive mental health'.