Recognising AMH Volunteers
Downpatrick was the birthplace of Action Mental Health, almost 50 years ago.  Founded in 1963, Action Mental Health aims to enhance the quality of life and the employability of people with mental health needs or a learning disability inNorthern Ireland.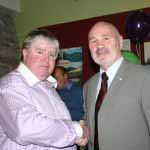 A special volunteer recognition event was held for clients at AMH New Horizons Downpatrick, to celebtrate Volunteering Week.  Special guest was Chair of the Social Development Committee, Alex Maskey MLA.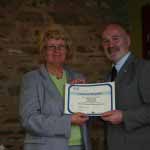 The event was held to raise awareness of the benefits of volunteering to individuals and the host organisations.  A total of 32 clients received certificates from Alex Maskey, to acknowledge the commitment they have shown to volunteering and the immense benefits they have received by participating in the scheme.  Representatives from 21 host organisations also received certificates in recognition of their valued support to volunteering and a small gesture of thanks from AMH.
More photos can be found on the AMH Facebook page: