Shielding woman uses surprising little subjects to raise money for AMH!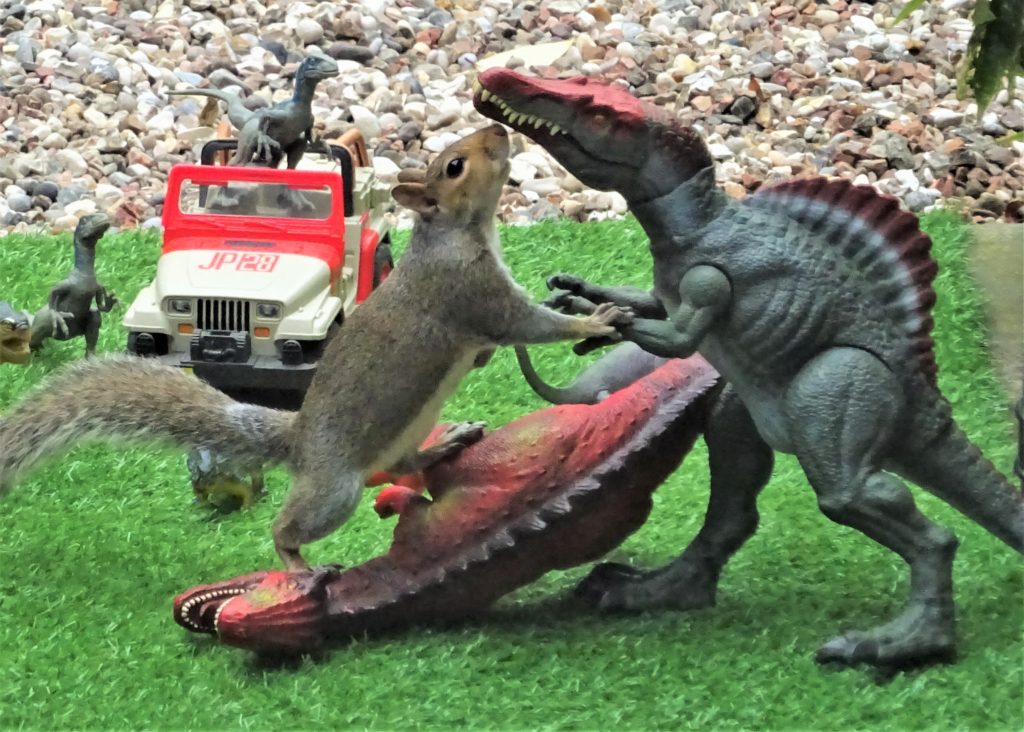 A Glengormley woman who had to shield through the lockdown has revealed how she entertained herself by capturing amazing photos of squirrels, which are helping her to raise money for Action Mental Health!
So popular were Marion Murphy's pictures of squirrels – posed at miniature props that she set out for them – that she has compiled them into a calendar in aid of the charity.
Marion revealed that at the very start of the pandemic she was in hospital with a bout of pneumonia, so when she returned home, she had to stay at home to stay safe as the coronavirus began to spread around the country.
It was after spotting the squirrels that had been visiting her garden for many years, that she had an idea.
"While I was recovering at home and shielding, I posted photos of the squirrels on Facebook. My cousin sent me a picture of a little picnic bench and said I should get one for them. They were quite expensive, so I found a novelty condiment set for barbecues and used that," she said.
She added: "The squirrels became very popular with my family and friends on Facebook and many started sharing photos with their friends too. I've ended up with hundreds of photos from more than 30 scenarios.
"As quite a few of the scenes were seasonal, I had the idea of creating a calendar and selling copies for charity. I decided on a mental health charity as I believe that no matter what illness anyone has, it can have an adverse impact on the mental health of not only them, but also their families. I've chosen Action Mental Health as they do a lot of good work."
Action Mental Health's Fundraising and Communications Manager Jonathan Smyth praised Marion's skill at executing such a novel fundraising idea.
"We have had many interesting fundraising ideas over the years from people keen to support the work of Action Mental Health but I can safely say none of them have involved squirrels.
"We are delighted however that Marion kept herself safe and well throughout the lockdown – and her friends entertained at the same time. We are also very impressed with her efforts in creating the calendar, in aid of AMH, and would also like to the thank her cute little subjects for co-operating!"
Copies of the calendar, priced at £7.99 (including postage), can be ordered by emailing Marion at [email protected]
Payment can be made via PayPal or bank transfer. All profits will go to the charity.