Tackling Alcohol Misuse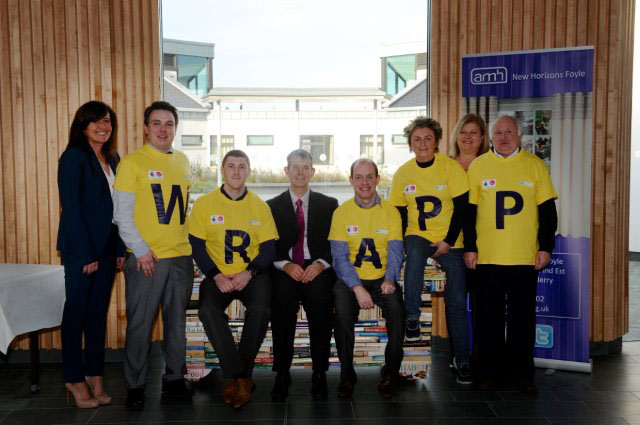 Western Trust and Community Working Together to Tackle Alcohol Misuse
Alcohol misuse has a widespread impact on our society, effecting individuals, families and the wider community as a whole. The Western Health and Social Care Trust has welcomed Big Lottery Funding of £1,198 million for projects in the Western area that have been set up to address alcoholism and help those with alcohol related problems.
This allocation of this significant funding to the Western Regional Alcohol Prevention Programme (WRAPP) will enable community and voluntary based projects included in the portfolio to address the harm caused by alcohol misuse.  It will also allow organisations with the skills and expertise to tackle this problem locally.
Health Minister Edwin Poots said;
"Alcohol misuse is one of the biggest public health challenges we face.  It increases the risk of cancer, cardiovascular disease and liver disease and can also lead to poor mental health and self-harm.  Every year, there are over 12,000 hospital admissions with an alcohol-related diagnosis and it causes additional pressures on our emergency departments, with eight out of ten attendances due to alcohol-related injuries or problems.

Alcohol misuse has a devastating impact on our society – first and foremost to the individuals directly affected and their families and communities. But it also has a major impact on the health service, on social care, on the economy and on the criminal justice sector. In fact, a report commissioned by my Department highlighted that alcohol misuse alone costs us up to £900 million every year and almost £250 million of these costs are borne by the Health and Social Care Sector."
Director of Adult Mental Health and Disability Services at the Western Trust, Trevor Millar said:
"The majority of the grant (80%) has been allocated to community and voluntary based projects and 20% allocated for a Trust based project The Western Trust welcome the £1.2 million investment grant by the Big Lottery to enable a number of vital projects to be undertaken to reduce the harm to those affected by alcohol misuse.  The projects will build the capacity of the community/voluntary sector, encourage innovative practice and promote better solutions to tackle alcohol problems.

"The portfolio of projects are additional to current service and will target groups relating to alcohol service through education and prevention – enabling early intervention, better use of existing resources and on-going access to services"
WRAPP incorporates six Community and Voluntary sector projects (including 2 in AMH)  and one Trust project as follows:-
1.      Catalyst Project – Solace, Arch Healthy Living Centre, Irvinestown
2.      Community Mobilisation Project, Derry Healthy Cities, Strabane
3.      Alcohol Support Project (Time Out) – AMH New Horizons Fermanagh
4.      Alcohol Outreach Project (Quest) – AMH New Horizons Foyle
5.      Supporting Families Supporting Communities Project – Action for Children,
6.      The Fasten Programme – North West Counselling & Divert,
 The Trust project was identified at an early stage and it was agreed across the Directorates that the 20% of the grant awarded would be allocated to a project on the study of Alcohol Related Brian Disorder (ARBD).  ARBD presents many social difficulties in the community for the individual, their family and traditional Trust services.  Often described as an invisible condition, it is complex in its nature and has far-reaching consequences for the individual. 
Frank Hewitt, Big Lottery Fund NI Chair, adds:
"We are delighted that the Impact of Alcohol programme is supporting community based projects that are playing a key role in tackling alcohol misuse in Northern Ireland.

"By working with the Western Trust we are building on existing experience and expertise in this area and using this funding to tackle the range of issues affecting people, families and the wider community that have resulted from alcohol misuse."