This year's theme of 'Living Life with a Learning Disability' will show how people with a learning disability are reconnecting with friends and their communities. We are also highlighting the issues many people still face after the end of COVID restrictions such as dealing with poor mental health and anxiety.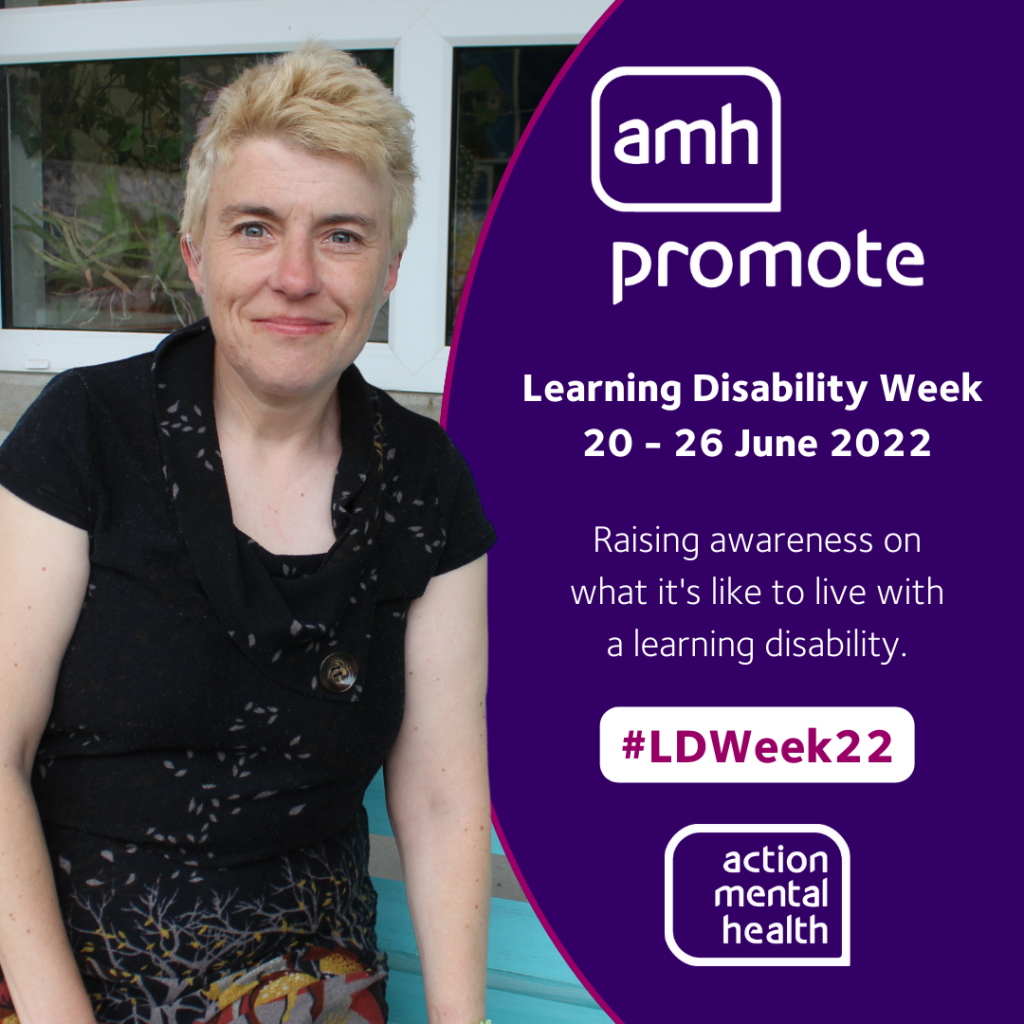 Each year, the aim of Learning Disability Week is to:
– Smash stigmas and end discrimination
– Fight and campaign for a fair society
– Educate and raise awareness about learning disabilities
We will be celebrating Learning Disability Week by highlighting – AMH Promote, based in Bangor, Co. Down, and the many positive stories and incredible talent witnessed on a daily basis at our fantastic training facility. The service offers a wealth of educational opportunities for local adults with learning disabilities.
AMH Promote provides opportunities for adults with a learning disability to be socially active and develop new skills in a supportive and engaging environment.
AMH Promote's training is delivered through a day opportunities service, which focuses on the personal development of clients. Courses such as those with ASDAN and OCN NI certificates, cover a diversity of topics such as Self Advocacy, Meal Preparation, Independent Living skills, Sports Studies, Personal & Social Development (PSD), computer skills, digital photography, baking skills, horticulture, communication skills, and crafts.
Above all, AMH Promote's caring environment nurtures confidence and independence, with many clients not only enjoying new hobbies, creative activities and careers but importantly, making lasting lifelong friendships as they learn. The clients here are enjoying getting to reconnect face-to-face with their friends since the easing of COVID restrictions.
For more information about AMH Promote download their information leaflet, follow them on facebook and tune into our social media challenges all this week!