Volunteering – why it benefits you as well as your community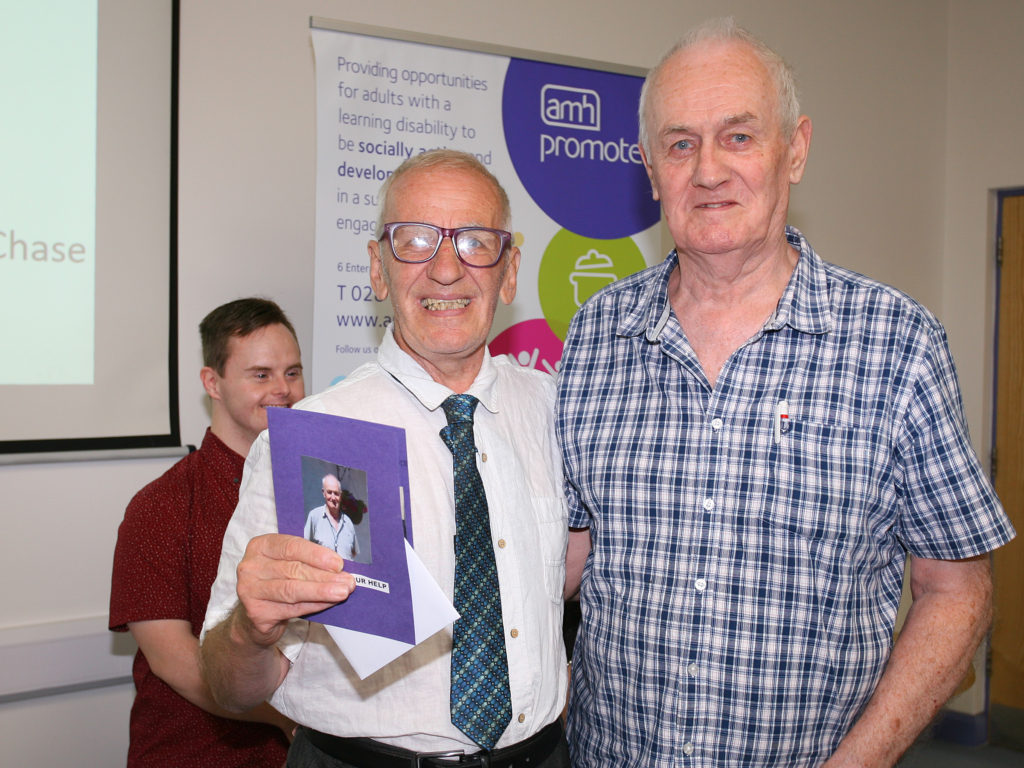 The reasons for volunteering are manifold. Volunteering provides vital help to people and groups in need, worthwhile causes and your community.
But the benefits don't stop there and during national Volunteers' Week 2020 we at Action Mental Health are taking the opportunity to show how volunteering can actually improve your own mental health and well-being.
Studies have shown that volunteering is beneficial at combatting stress, depression and anxiety. It can also help to keep you mentally stimulated, improve your self-confidence and provide you with a sense of purpose.
By volunteering at Action Mental Health, you will meet like-minded people who are passionate about making a positive difference to people's mental health and well-being.
It's an excellent opportunity to boost your career prospects by enhancing your CV or UCAS application and help you stand out from the crowd. It could even help older school children, those in sixth form and colleges, give them up a step up on life skills achievements like the Duke of Edinburgh award, for example.
Volunteering helps boost your own well-being. According to the Public Health Agency the act of giving is one of five evidence-based steps – and one of the Five Ways to Well-Being – that we can take to improve our mental well-being. Giving to others stimulates the reward areas in the brain, creating positive feelings. Read for yourself how it can benefit you: https://www.nhs.uk/conditions/stress-anxiety-depression/give-for-mental-wellbeing/
It will help teach your children about the impact of giving back to the community. Children watch everything you do, so, by following your example, it will give them first-hand experience of the benefits of volunteering, both to those on the receiving end, and to themselves. Volunteering also provides people with an opportunity to gain valuable new skills, knowledge and experience – such as communication, problem solving and teamwork.
A volunteer with culinary flair who is sorely missed
This year Action Mental Health Promote said a very fond farewell to Ken Webster who had been a volunteer since 2009. Ken's connection with Promote began though his son Alan, who still attends the Service, when he worked as an employed bus driver in 2007 following his retirement from the Army.
He then left and returned in 2009 to volunteer, starting with odd jobs and gardening but progressing the following year to work in the kitchen. Ken volunteered for two days a week, helping to provide daily lunches for the clients.
Bidding farewell to the service, Ken commented: "I enjoyed all aspects of my work at Promote but especially the relationships with the clients who have become part of my life – seeing them grow older and move on during my tenure."
Service Manager for Promote, Naoibh Adams said Ken was much appreciated in the kitchen.
"Ken became part of Promote's 'dreamteam', baking and preparing for the monthly coffee mornings. Ken was a key part of this and dropped down to Promote, to volunteer solely for the coffee mornings in later years.
"Whilst gathering information from Ken, he pointed out that his son Alan was keen for his father's shortbread to get a mention as well – we all loved it. Ken finally hung up his apron for the last time after our last coffee morning last November and is sorely missed by all. He hasn't disappeared completely however, as he collects Alan daily and is also our unofficial handy man when required!"