We are Golden!
AMH was at Belfast Castle recently celebrating and accepting the prestigious Investors in People Gold Award.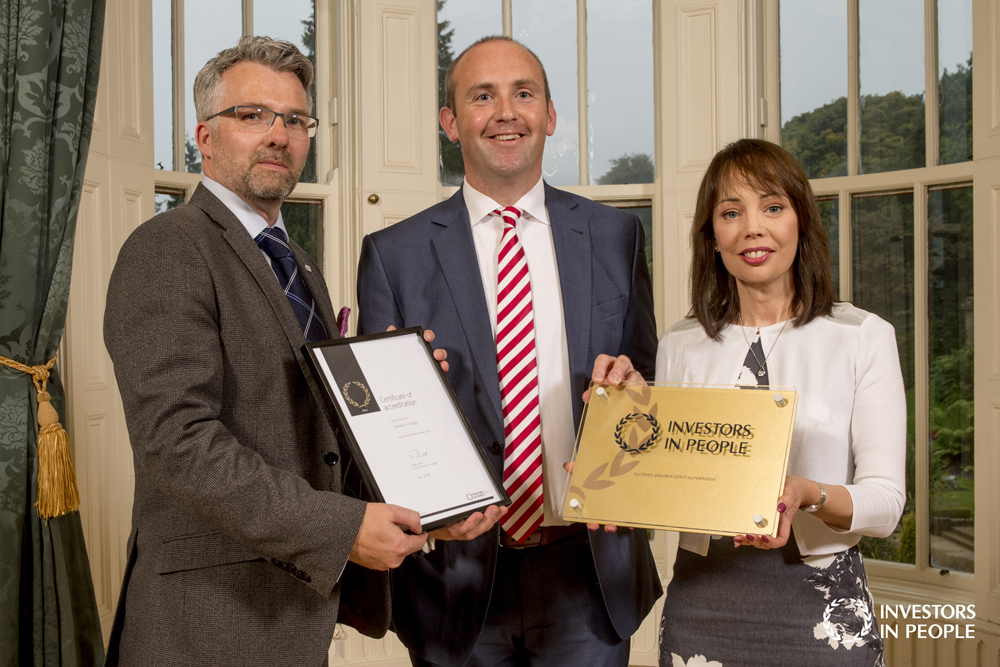 Action Mental Health achieved the Investor in People Standard in 2000, the first mental health organisation in Northern Ireland to meet the grade and continue to date to use the IiP framework as a global benchmark of excellence.
Theresa McDermott, Director of Investors in People Northern Ireland commented,
"organisations achieving the Gold Standard IiP Generation 6 perform at an advanced level.  Their principles and practices drive positive outcomes which contribute to achieving the organisation ambition."
Chief Executive David Babington agreed,
"Action Mental Health is committed to the high standards of the Investors in People Standard.  We are proud to be the first organisation in the Voluntary and Community Sector to also achieve the Health & Wellbeing award (IiP Generation 6).  AMH leads the way in ensuring the AMH team can perform at their peak, both physically and psychologically".