Welcoming Dutch visitors at NH Downpatrick
Last week Action Mental Health New Horizons Downpatrick welcomed staff and clients from Kwintes in the Netherlands – it's the eleventh year we've hosted a group from Kwintes Guidance and Relief!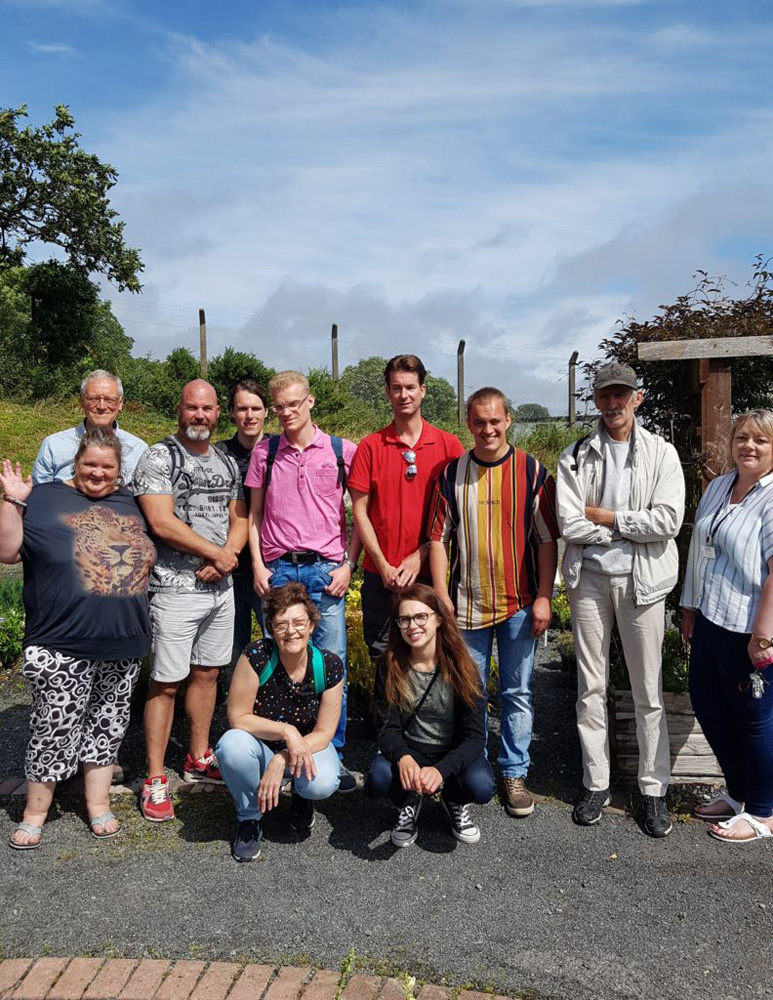 While staying in Killough, they've been out and about taking in all the wonderful sights  NI has to offer. Of course, they needed to call in and see their friends at NH Downpatrick. We spent time touring our garden, the garden centre and staff and clients sat down with a cuppa to properly welcome our guests. It was particularly interesting sharing ideas and creative new ways we each support our clients in our organisations.
Kwintes provides supported housing and holiday packages for people suffering from mental ill-health in the Netherlands – you can find out more on their website.
Thank you for taking the time to come out and see us! We look forward to catching up with you next year!