What impact did Action Mental Health have in 2021/22?
Our Impact Report 2021/22 is now available to download!
AMH Impact Report 2021/22Download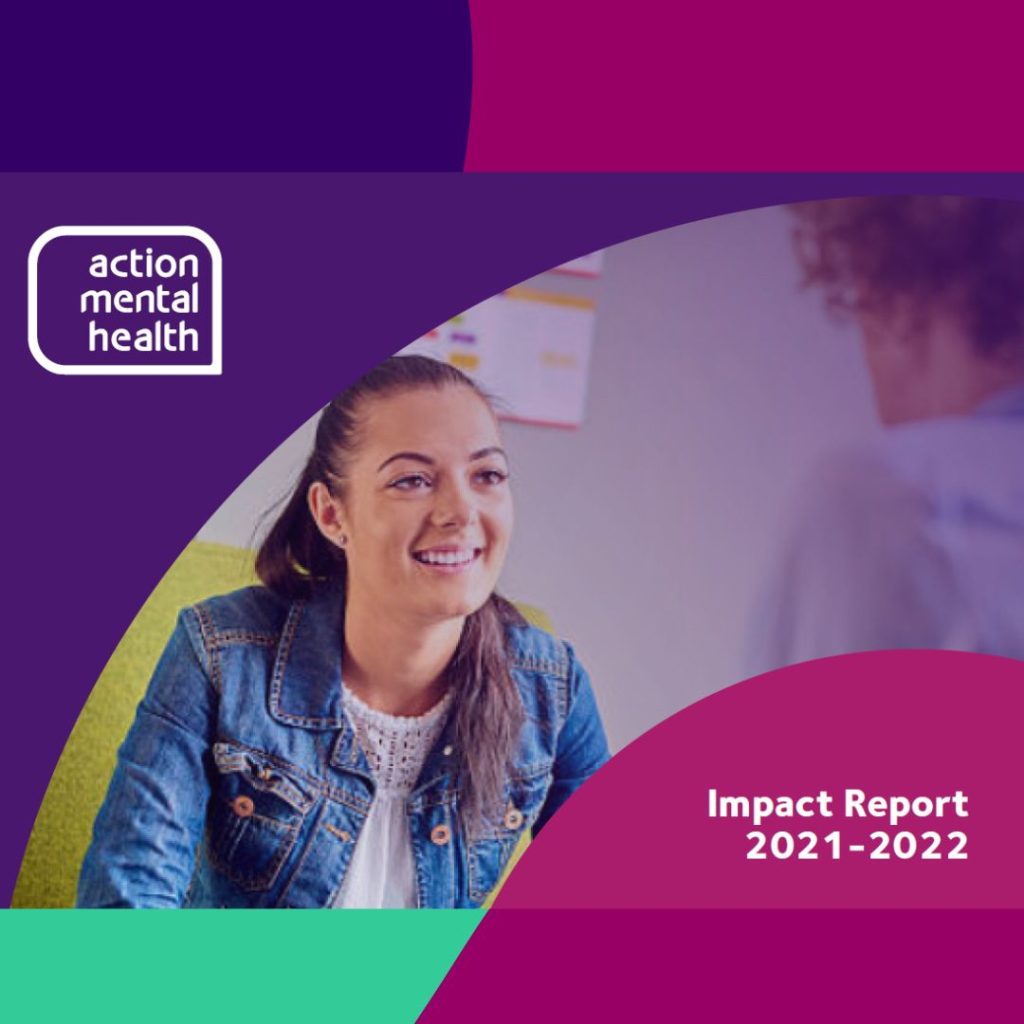 The impact report is packed with information and key stats from across our range of recovery, resilience and counselling services, as well as our business support team.
In what was a very different and challenging year, this report shows how Action Mental Health continued to deliver key services and have a positive impact in our local communities, despite the challenges we all faced.
During 2021/22 Action Mental Health continued to live up to our mission – to make a positive difference to people's mental health and wellbeing!
You can also watch these short videos, to see some of the highlights from this year's Impact Report.
---
A hard copy is available by contacting [email protected]
A full copy of the Annual Report and Financial Statements to the 31st March 2022 can be obtained by contacting [email protected] or downloading here.